William F. White launches education and training department
WFW's Bruce Dale tells Playback Daily that emerging filmmakers need help deciding which production tools and skill sets they need in order to develop and sustain a film and TV career.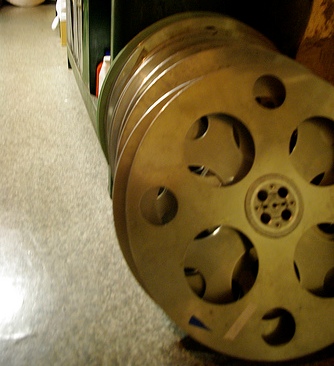 William F. White hired Bruce Dale to become its education and training manager because he understands that student filmmakers need more from a production equipment supplier than a director's chair.
Take professional lighting fixtures.
If a student director browsing a WFW rental facility needs more than daylight from windows and doors to light a short film, he or she could use advice on what's available.
"There's a light on a shelf. How will it work on set, and why would a director choose this fixture over another?" Dale tells Playback Daily about enabling emerging filmmakers and post-secondary students to make better movies through education.
"The goal is to provide them with the equipment, but with my rental department experience, we want to educate them more about the tools they will use and the processes behind them," he adds.
The newly launched education and training department will work with educational institutions and the production sector countrywide to target student filmmakers and mid-career professionals looking to make their own films.
Dale recalls catching the film bug when first picking up a camera as a 13-year-old.
He attended film school at the Ontario College of Art and Design, and then taught filmmaking at a private school, the Imagination Works School for the Arts, for five years.
Dale next segued into the film industry, working as a PA, a grip and a camera assistant on various Toronto shoots.
Now he's brought that educational and on-set expertise to WFW, as it targets young filmmakers and helps them develop into full-blown directors and life-long customers.
After all, the film and TV production equipment business has always been about building relationships and loyalty.
"We're trying to separate ourselves from the competitors, and reinforce our leadership position, while we also give young filmmakers more value so they hopefully become customers at the end of the day," Paul Bronfman, chairman and CEO of Comweb Corp. and William F. White International, said of the newly launched division.
The education and training department is also an outgrowth of WFW's national grants program, which supports emerging filmmakers and post-secondary students through in-kind equipment grants and expertise.