Sony Pictures Imageworks doubles digital studio space in Vancouver
The Hollywood visual effects and digital animation studio is adding another 16,000 square foot facility in Yaletown after the box office success of The Smurfs in summer 2011.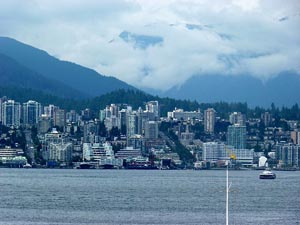 Sony Pictures Imageworks is expanding its Vancouver visual effects and digital animation studio.
The decision to open another 16,000 square feet of studio space – essentially doubling the floor space – in Yaletown follows the bulk of animation on the summer 2011 hit movie The Smurfs being done in Vancouver by around 60 artists using CGI technology between August 2010 and April 2011.
The studio is currently handling work on Men In Black 3, The Amazing Spider-Man, Oz The Great And Powerful and Sony Pictures Animation's Hotel Transylvania.
That and those British Columbia digital tax credits makes Sony Pictures Imageworks the latest foreign studio to enter or expand into the Canadian market.
"Vancouver today is a vibrant digital production center that offers a strong talent base and significant government incentives vital to our ability to deliver exceptional quality and value to our clients," Randy Lake, executive VP and general manager of Sony Pictures Imageworks, said Friday in a statement.
The Vancouver studio, opened in 2010, works closely with Imageworks' Culver City headquarters.
The newest Vancouver facility in Yaletown, around two city blocks from the existing downtown location, is expected to open its doors in March.