Transmedia: Saviour for Canadian TV, or its successor? Part 3
Here's a surprise: Canada is awash in production dollars for transmedia. In the third and final instalment of our series on cross-platform production, Playback tells producers where the treasure is buried, and how to raise it from funders.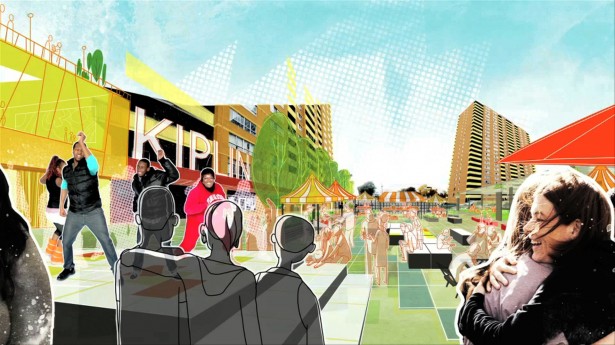 Emmy-nominated transmedia writer and producer Nuno Bernardo last October set the prestigious Power to the Pixel conference in London, England abuzz when he urged cross-media producers looking for financing to apply for a Canadian passport.
"Move to Canada. They have all the funding and financing models to produce transmedia," Bernardo told the cross-media forum.
He came by that advice first-hand: Bernardo has among his production credits executive producing the HBO Canada series Living In Your Car for The Nightingale Company, and helping to stick-handle the TV drama's digital extension.
Absent securing Canadian immigrant status, Bernardo told the Power to the Pixel delegates to keep making film and TV content, or to "think outside the box."
So what exactly is the object of Bernardo's envy that suggests lining up at the local Canadian embassy? Federal and provincial tax credits for transmedia production, broadcasters requiring digital extensions to trigger Canada Media Fund (CMF) coin, government agencies like the National Film Board, pots of gold like the Bell Fund and the Quebecor Fund, and Canadian advertising agencies and angel investors searching for new ways to reach audiences.
Given these local subsidies to tap, the question for Canadian digital producers now becomes how to exploit this emerging Canadian funding model for transmedia content?
Francesca Accinelli, a CMF program administrator at Telefilm Canada, last week told seminar/lab participants at the Merging Media 2012 conference in Toronto that broadcasters are still focused on traditional TV.
As a result, broadcasters need to be educated on the importance of a multi-platform approach to content creation and distribution to reach audiences and advertisers in a fast-developing digital world.
"The key is to teach them it's multiple content going multiple ways. If you don't start with that, they will dismiss the whole '360 degrees' strategy," Accinelli said.
At the same time, Canadian broadcasters have known success with transmedia in the kids space, which naturally demands simplicity to pursue and engage a young audience.
So the challenge for digital producers is to show broadcasters that what works to encourage audience engagement in the kids space can be replicated when turning a more sophisticated TV drama or documentary into a marketing-driven, cross-platform property to interest audiences and advertisers.
Accinelli also pointed to a slew of industry funds that invest in transmedia: the Bell Fund, The Independent Production Fund, Shaw Rocket Fund, Quebecor Fund, and Cogeco Fund.
They, like the CMF, are moving in step with a Canadian industry moving away from traditional film and TV content to embracing new digital storytelling tools and technologies.
There's also provincial funds: the Ontario Media Development Corp., Film Nova Scotia, B.C. Venture Capital and SaskFilm.
Also moving onto on the transmedia radar are government agencies like the National Film Board of Canada, which has drawn international attention for its Highrise transmedia project (picture), Heritage Canada, and the Canadian Film Centre, which has heat around its Prison Dancer web series more recently turned into a live musical show.
Not to be overlooked are angel investors, like the National Research Council, which is developing transmedia storytelling tools for Canadian museums and educational institutions, and Blackberry maker RIM, which is always on the lookout for innovative smartphone and tablet apps.
That said, homework is required before approaching private and public funders with your hand out.
"It takes lots of work to apply, it costs money to apply, so know what they (funders) give out money for," Accinelli told the two-day forum organized by the Canadian Media Productions Association.
And by all means, apply to a number of funds.
But here digital producers need to coordinate and balance interests as if manipulating a Rubik's Cube to avoid funding bodies cancelling each other out to, for example, trigger a broadcast licence fee.
Advertising agencies and the brands they represent make up another growing source of transmedia coin as opportunities open up for cross-platform media content to promote consumer products.
"If you have an idea that aligns with a brand, go to the brand. But go prepared. Go to people who have done that before," Accinnelli said.
Alternatively, get an advertising agency to open the door to the brand, which in turn may have a customer base, and in turn an online community, to build a transmedia project off of.
Digital evangelist Anita Ondine, who led last week's Merging Media lab/seminar, said producers looking to maintain artistic control, but with limited funding, will do well to subtly promote a brand to secure financing.
She pointed to David Lynch's Interview Project Germany, which has film crews capture the life stories of ordinary Germans they meet on road trips.
The German producers of Interview Project Germany approached Mercedes Benz to help fund the production.
But strings were attached to the German car maker's participation: the Mercedes Benz logo could not appear anywhere on the project's website or materials.
Surprisingly, Mercedes Benz agreed to the condition, and only bills itself as the official "mobility partner" for the Interview Germany Project.
What does that mean in practice?
"So you only see they (film crews) drive a Mercedes when they go to an interview," Ondine told the Toronto forum.
But in return, Mercedes Benz got the Interview Project Germany film crews to develop and produce a glitzy video product for the German car maker that it streams separately on its corporate website.
Aside from that nifty barter deal, the biggest asset digital producers have as they troll for  financing in Canada are audiences attracted to their cross-platform content and experiences, and which in turn will appeal to funders.
"It's all about building audiences. It's a way to access new funding and revenue streams," Ondine told the Merging Media 2012 conference as transmedia players look to create a viable industry that can eventually replace traditional media in an increasingly digital world.