Toronto film critics to honour the late John Dunning with Clyde Gilmour Award
David Cronenberg, whose career was jump-started by the late Canadian film producer, will present the award to Dunning's son, producer Greg Dunning.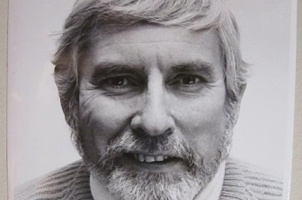 The late John Dunning launched David Cronenberg's filmmaking career by producing his debut feature Shivers in 1975, and then Rabid two years later.
So it's fitting that Cronenberg will present John Dunning's son, producer Greg Dunning, with the Clyde Gilmour Award at the Toronto Film Critics Association's awards gala in Toronto on Jan. 10, organizers announced Wednesday.
Dunning, who with André Link co-founded the Cinepix film production house in Montreal, died in September 2011.
He also helped jump-started the careers of fellow Montrealers like Ivan Reitman, Denys Arcand and Don Carmody.
"John Dunning is the unacknowledged godfather of an entire generation of Canadian filmmakers," Cronenberg said in June when the TFCA announced the award for Dunning.
"I still consider him my movie mentor," he added.