Drop in P2P file sharing causes Bell to stop web throttling
In an open letter to the CRTC, Bell execs say that changing user habits, and the company's investment in web infrastructure, mean it will no longer manage internet traffic in peak hours.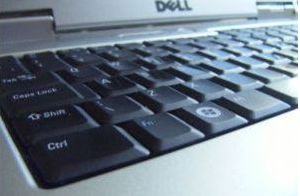 In an open letter to the CRTC Tuesday, Bell Canada and Bell Aliant said the companies will stop implementing traffic management practices (ITMP) or throttling, to selectively slow down peer-to-peer file-sharing applications on their networks starting March 1, 2012.
"With the increasing popularity of streamed video and other traffic, P2P file-sharing, as a proportion of total traffic, has been diminishing," Philippe Gauvin, counsel for Bell Canada and Denis Henry, Bell Aliant VP, said in the letter, addressed to the CRTC's telecommunications executive director Chris Seidl.
In the letter, the companies also said they will withdraw the ITMPs "with regards to both retail and wholesale traffic" in light of the "extensive investments in additional network capacity."
In March 2008, Bell introduced technical ITMP for their wholesale traffic to manage P2P file sharing between 4:30 p.m. and 2 a.m., the peak internet traffic period, targeting bandwidth-hogging users.
The companies had already notified wholesale customers in October that they would be scaling back on using equipment designed for throttling because of network expansion and diminished impact of P2P file-sharing applications on the network.
The companies also stated that the decision comes after examining the need for their current technical ITMP in light of the CRTC's recent approval of a capacity-based billing model for wholesale residential-service customers, in which independent ISPs determine the network capacity, or size, they will need in advance, and if demand exceeds that capacity, they would manage their network capacity until they purchase more.
The companies noted that the CRTC's Telecom Regulatory Policy "does not require advance notice of changes to an ITMP that result in a less restrictive ITMP," but that they were providing notice as a courtesy to the CRTC and the companies' wholesale customers.