Keyhole named to Berlinale Special lineup
The Guy Maddin film continues to garner kudos and attention from the film community.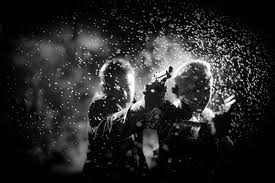 Guy Maddin's Keyhole is unlocking all the right doors.
The surrealist gangster-themed film, starring Isabella Rossellini and Jason Patric, was this weekend named to the Berlinale Special programme at the 62nd Berlin International Film Festival.
The Berlinale Special is programmed by festival director Dieter Kosslick and honours "great cinema personalities," screening new and "extraordinary productions" as well as film classics and films of particular relevance due to current events.
Also screening in the Special are Werner Herzog's four-part doc Death Row, Farhan Akhtar's Don – The King is Back, La chispa de la vida by Álex de la Iglesia and Marley by Kevin Macdonald.
Keyhole was recently named one of TIFF's Top 10 Canadian Films and won the Borsos prize in Whistler.
The Berlin International Film Festival also named its first films in the Competition category, including Captive by Brillante Mendoza, Dictado (Childish Games,) by Antonio Chavarrías and Kebun binatang by Edwin. Extremely Loud And Incredibly Close by Stephen Daldr and Jin líng Shí San Chai (The Flowers Of War) by Zhang Yimou were selected to screen out of competition.