Montreal's Fantasia genre fest launches coproduction market
The Frontieres international coproduction market will look to get genre film concepts from Canada, Europe, Scandinavia, Australia and the U.S. into production.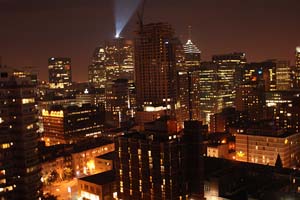 Montreal's Fantasia International Film Festival is adding a coproduction market to its 16th edition in summer 2012.
The genre film festival will launch Frontières as an international coproduction market, and an adjunct to the existing Fantasia film market.
The inaugural Frontières market will present a dozen projects in development by filmmakers from Canada, Europe, Scandinavia, Australia and the U.S. to international producers, sales agents and distributors.
The aim is to forge working relationships to get genre projects into production.
Frontières is following the lead of genre coproduction markets at the Puchon International Fantastic Film Festival and the Tallinn Black Nights Film Festival.
Fantasia president Pierre Corbeil in a statement said his festival's industry presence has grown in recent years, and launching an international coproduction market is a natural progression for the Montreal event.
"Frontières will further Fantasia's position as one of the vanguard film festivals of the world by contributing to the development of new genre film works and the fostering of coproduction relationships for Canada. Its possibilities are very exciting," Stephanie Trepanier, market director, added.
Frontières will be held from July 26 to 29, 2012.
Photo: agrifontes, flickr creative commons