Montreal to host Steven Spielberg's Robopocalypse shoot
The province's generous all-spend tax break is drawing Hollywood producers and big-budget movie shoots.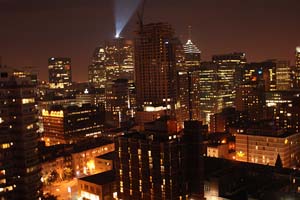 Montreal is getting two big-budget, VFX-heavy Hollywood pictures next year.
Steven Spielberg's sci-fi epic Robopocalypse, from DreamWorks and 20th Century Fox, will start pre-production in March 2012 at Mel's Cité du Cinema studio, just as production gets under way on the same sound stages for Roland Emmerich's own sci-fi pic, Singularity, from Sony Pictures.
When Singularity completes principal photography, the cameras will then roll on Robopocalpyse from July to September 2012, ahead of a July, 3 2013 global release.
"This is really excellent. With the confirmation of Singularity and Robopocalypse, we're assured of a third consecutive year of record [Hollywood] production," Hans Fraikin, head of the Quebec Film and Television Council, told Playback Daily from Los Angeles.
Bringing the two sci-fi shoots to Montreal will mean hundreds of jobs through 2012 for local technical crews and talent.
Fraikin added Montreal has been working for three years to lure Spielberg's latest sci-fi picture to shoot in Montreal.
DreamWorks scouts looked far and wide for a location for the Spielberg picture, and Michigan and Oklahoma were judged as prime locations before Montreal was chosen.
Spielberg knows Quebec well.
He shot The Terminal in Montreal, and Quebec City doubled as Marseilles during part of the production for Catch Me If You Can.
Fraikin said Montreal also offered unspecified exterior locations for Robopocalypse, "and a place where Spielberg wanted to spend four months of his life."
Already in Montreal, Summit Entertainment is shooting its $40 million zombie pic Warm Bodies.