Spencer 'Spenny' Rice developing comic doc on monogamy
The Breakthrough Entertainment project has been picked up by Movie Central and The Movie Network, with Kinosmith to release theatrically.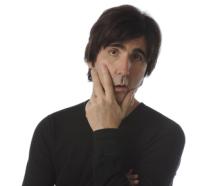 Monogamy: recipe for marital strife.
But what about movie success?
Breakthrough Entertainment hopes so as it backs Spencer Rice, half of the popular Kenny vs. Spenny comedy duo, as he develops a light-hearted feature-length documentary that explores why being faithful to your partner is so tough.
Pay TV channels Movie Central and The Movie Network are on board as broadcasters, and Kinosmith will release the comedy-driven theatrical documentary.
Breakthrough topper Ira Levy told Playback Daily that Rice aims to talk to serial cheaters,  like Elliot Spitzer, Arnold Schwarzenegger and Tiger Woods, about how they fell off the wagon, and why.
Rice in the past has made no secret that his parents had an open marriage and that infidelity became a badge of honour in his family.
"It all went badly and poor Spenny was the child that got left with the parents that were screwed up," Levy explained.
"He's looking for true love," he added.
Breakthrough is looking to fully-finance the theatrical documentary, and start production in early 2012.
Photo: Rice from his Showcase comedy, Single White Spenny