Martin Short to judge Canada's Got Talent
The iconic Canadian actor is the first judge to be named for the Insight Productions and Rogers Media reality show.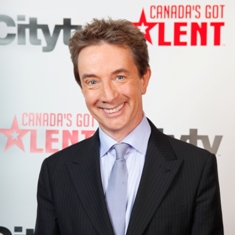 Martin Short is the first judge named for Citytv's Canada's Got Talent competition series, to bow in March 2012.
"Marty's the classic triple threat," John Brunton, executive producer of Insight Productions, which was tapped by Rogers Media to make the local version of the Fremantle Media format, said in a statement.
"He's one of the most accomplished comedians in history. He's conquered Broadway and Hollywood, winning Emmys and Tonys, and he has one of the funniest wits in showbiz," Brunton added.
Two additional judges and a series host will be named by Insight Productions and Citytv in the coming days.