Veteran ad man Syd Kessler launches 3D prodco
Launched in partnership with 3D Camera Company (3DCC), KesslerWhite 3D has also inked a deal with Toronto's Creative Post to bring big-screen 3D savvy to the ad world.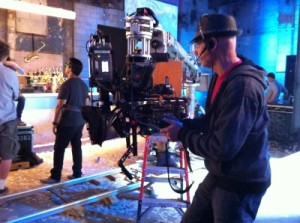 Industry veteran and next-gen advertising and marketing company investor Syd Kessler is taking ad production to the third dimension.
Kessler, who helped found Wunderkind in 2008 and Supercorp with John Labatt Ltd. in 1988, has invested in an exclusive partnership with 3D Camera Company (3DCC) to create KesslerWhite 3D (KW3D), a company specializing in Stereo 3D film-capturing tech and expertise.
Recent work by 3DCC includes Hollywood 3D features Transformers: Dark of the Moon, Saw 3D and Born To Be Wild 3D.
KW3D, which will use 3DCC's capability in the field, as well as its production equipment and technicians worldwide, has also formed exclusive partnerships for advertising production with the likes Ken MacNeil, 3D post-production expert and owner of Creative Post, to bring 3D to ad  platforms ranging from the iPad to Imax.
"This is a company and people who actually know how to do stuff," said Kessler in a release. "And that's where we look to put our money."
From strategyonline.ca