Who Loves the Sun named best feature at Film North
The Huntsville-based film festival hands out six awards during its three-day run, including Matt Bissonnette's film about a drama-filled family cottage weekend.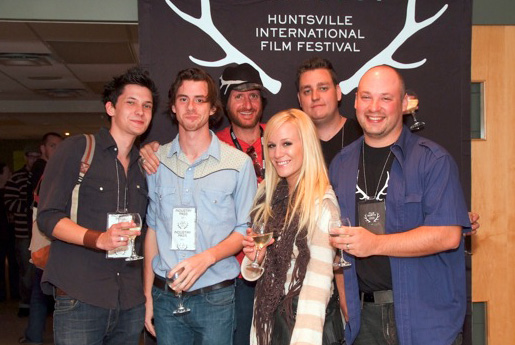 Canadian filmmakers and fans got to experience the last strands of summer in one of our country's most scenic locations this weekend past as the Film North Huntsville International Film Festival wrapped its second edition.
The festival handed out six awards on Sunday, naming Matt Bissonnette's Who Loves The Sun as Best Feature,which stars Wendy Crewson and Molly Parker; director Pardis Parker's The Dance as Best Short; Dale Hildebrand's To In 24 as Best Documentary and Sean Cisterna's Moon Point (cast pictured) for the Viewer's Choice Award.
In addition, the RBC Environmental Theme Award was given to director Katia Louise's Saving America's Horses: A Nation Betrayed and artist and filmmaker Michael Snow was given the Bull's Eye Lifetime Achievement Award.
Film North screened 36 films over three days from Sept. 22 to 24, 2011, screening at the area's Algonquin Theatre.