Michael Melski's Charlie Zone big winner in Halifax
The thriller picked up four trophies Saturday as the Atlantic Film Festival handed out its annual juried awards for local and Canadian movies.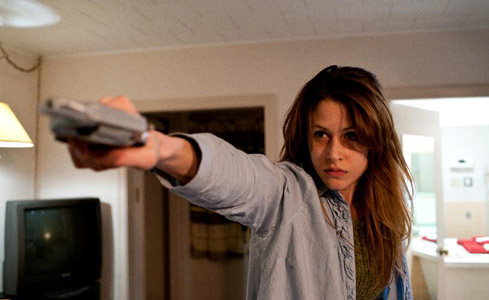 Charlie Zone, a crime drama from Halifax filmmaker Michael Melski, was the big winner at the Atlantic Film Festival, which wrapped on the weekend.
The low-budget thriller, which is set in Halifax and was shot there as well, grabbed awards for best Atlantic feature and best direction for Melski, and best actor performance by Glen Gould. As well, Christopher Ball won the Ed Higginson Cinematography Award for his work on Charlie Zone.
The film, which stars Amanda Crew (pictured) as a young heroin addict rescued from a Halifax heroin den by a disgraced boxer (Gould), is Melski's follow-up to his 2008 critical hit Growing Op.
The best actress prize went to Ruth Lawrence for her star-turn in Clipper Gold.
And the best Canadian feature prize went to Jean Marc Vallée for Café de Flore, while the Rex Tasker documentary award, open to all Atlantic documentary films, went to 18 Days, by Tarek Abouamin.
Also Saturday, when the Atlantic Film Festival handed out its awards, the best Atlantic short film went to I'm 14 and I Hate The World, from filmmaker Kenneth J. Harvey, while veteran Halifax filmmaker Thom Fitzgerald won the Michael Weir award for best original screenplay for work on his latest film, Cloudburst.