Fall TV: X Factor premieres but CSI takes the night
Simon Cowell's much-hyped reality show debuts at number three, with network stalwarts CSI and Survivor edging it out.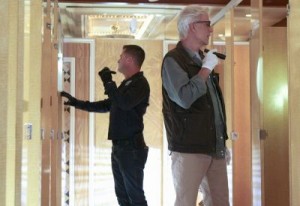 Hopes were high for reality TV tastemaker Simon Cowell's new singing competition, The X Factor, but its 8 p.m. timeslot proved to be a fierce one.
On night three of premiere week, CSI (pictured, with new cast member Ted Danson) at 10 p.m. on CTV took the overall ratings crown, winning 2.6 million sets of eyeballs, according to overnight data from BBM Canada. (All numbers 2+ nationally.)
Close behind was the second episode of Survivor's 23rd season at 8 p.m. on Global, earning 2.3 million viewers nationally, narrowly edging out the two-hour debut of The X Factor at 8 p.m., which garnered 2.2 million viewers overall. Both shows did well in younger demos, with The X Factor earning 510,000 viewers in the 18 to 34 demo and Survivor: South Pacific earning 1.1 million viewers in the 18 to 49 demographic.
Also new on the night was Citytv's Revenge at 10 p.m., a one-hour drama about a young woman's search for, well, revenge, which attracted 523,000 viewers.
On CTV's newly rebranded CTV Two, the network premiered its Wednesday night comedy double header at 8 p.m. with the Will Arnett-starring Up All Night and the office comedy Free Agents. Ratings data on both shows is pending.
Over on CBC, the second week of new shows Michael: Tuesdays & Thursdays and The Debaters at 9 and 9:30 p.m. had 2+ audiences of 321,000 and 301,000 respectively.
Related stories: Fall TV premiere week stories: Monday, Tuesday