Playback's Fall 2011 issue is out!
The latest issue of Playback's quarterly print magazine is now available online.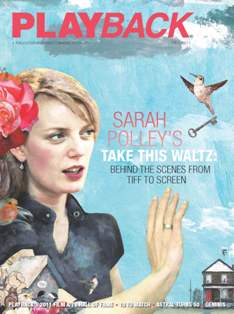 Playback's Fall 2011 issue is now available online and in print. Featuring interviews with the creators and directors of Gemini nominated shows such as Call Me Fitz and Todd and the Book of Pure Evil, and feature articles on Sarah Polley's Take This Waltz and the evolution of indie film marketing, the Fall 2011 issue covers of some of the biggest names in Canadian film and TV production today.
The fall issue also includes profiles on our six new Playback Canadian Film & Television Hall of Fame inductees and our 10 to Watch, covering both legends in the industry and its brightest new talent.
The issue can be viewed digitally at the link below and is currently being delivered to Playback subscribers. It can also be picked up in the TIFF Industry Centre at the Park Hyatt in Toronto during the festival.