YouTube Movies locks in 'significant' Cancon for launch
Google's Aaron Brindle says partnerships with eOne, Mongrel and Alliance were key to the launch of its new movie streaming service.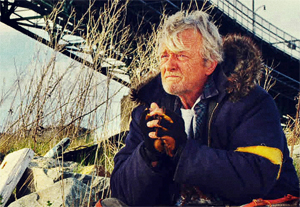 Watch out, Netflix Canada: Google has stepped up in the content streaming arena with YouTube Movies, a new online film rental streaming service in Canada.
"We didn't want to launch until we had Canadian content available and we weren't interested until we had significant Canadian partnerships," says Google Canada spokesperson Aaron Brindle. "We are committed to bringing Canadian content to Canadian users. Our partnerships with eOne, Mongrel Media and Alliance Films were key to this launch."
While he couldn't comment on how much or what percentage of Cancon is included in the service, he says that YouTube Movies has "a significant amount," including Daydream Nation, Manufactured Landscapes and Hobo with a Shotgun (pictured).
The library also includes more recent Hollywood fare such as Harry Potter and the Deathly Hallows: Part 1 and The Adjustment Bureau.
"Canada is a huge source of user-generated content and YouTube movies is a complement to that," adds Brindle. "YouTube is the second most-popular search engine behind Google in Canada, so this is where Canadians are clearly going for their video content."
The new offering also includes YouTube Movie Extras, encompassing features such as free behind-the-scenes videos, cast interviews, parodies, clips and remixes from the video streaming giant's community of content creators.
Additional videos and features will be added to the Extras section over time, and Brindle says that YouTube is actively seeking content.
The YouTube Movies service launched in the U.S. earlier this spring.