Fantasia audiences applaud Evan Kelly's The Corridor
Kelly's sci-fi horror film was among the prize winners at the Montreal genre film festival, which wrapped on Sunday.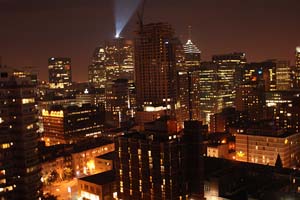 Halifax director Evan Kelly's cabin-in-the-woods thriller The Corridor on Sunday was named the best Canadian feature by ordinary film-going audiences at the Fantasia International Film Festival in Montreal.
On the jury front, the Fantasia festival, which wrapped on the weekend, named Carolyne Rheaume's La Barricade as the best Quebec-made short film, while Alexandre Richard took best director for Bonne Journée, and Caroline Renaud earned the best screenplay jury award for Maternel.
The Fantasia short film jury also named Charlotte Laurier as the best actress for her star-turn in the short Coup Sauvage, while Mathieu Dufresne was tapped as best actor for his performance in Bonne  Journée.
Elsewhere, Lawrence Côté-Collins won for best Quebec DIY short film with Fuck That, and Emanuel St-Pierre Beaulieu earned the trophy for best director for her short Un Film Avec Brigitte Bardot.
The Montreal genre festival, which unspooled 130 films over its July 14 to Aug. 7 run, gave its top audience award for best European or American feature to British writer director Joe Cornish for Attack the Block, which earlier took the audience award at the SXSW and Los Angeles film festivals.