Just For Laughs to give Garry Shandling tribute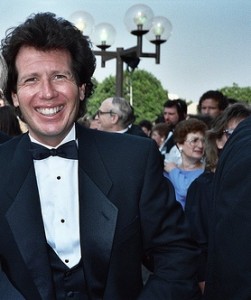 The Just For Laughs festival has added to the star power of its comedy conference by naming comic Garry Shandling to a lifetime achievement award.
The accolade for Shandling, best known for his sardonic grimacing on The Larry Sanders Show and earlier on the It's Garry Shandling's Show, follows the comedian's 30 years of work in entertainment.
The Gary Shandling honour follows earlier-announced Just For Laughs tributes for Louis C.K. as comedy person of the year, Steven Levitan and Christopher Lloyd named comedy writers of the year, and the comedy director of the year trophy going to Bridesmaid's Paul Feig.
Shandling is to receive his tribute on July 29, mid-way through the Just For Laughs comedy conference from July 28 to 30.
Photo: Alan Light (1987), Flickr Creative Commons
Tags: Garry Shandling, Just For Laughs, The Larry Sanders Show

The definitive CDN broadcast and production resource.
Over 5,000 company listings!