Wango Films enters production on Dead Before Dawn
The film is the first fully Canadian 3D live-action project to be funded by Telefilm.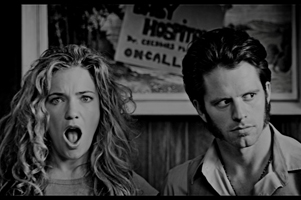 Tim Doiron and April Mullen of Toronto-based indie prodco Wango Films are heading into production on Dead Before Dawn, the first fully Canadian 3D live-action film funded by Telefilm.
The adventure comedy follows a group of college kids who release a curse that turns people into zombie demons – zemons, to be exact – which Doiron describes as "Goonies meets Pineapple Express meets Shaun of the Dead."
Dead Before Dawn will film in Niagara Falls for 20 days, starting June 26, with Doiron as writer/producer and Mullen as director/producer. Toronto's Red Lab is on board for post-production, and companies involved include DJ Woods, 3D Camera Company and William F. White.
The pair (pictured) spent three years in development, and the project was conceived with 3D in mind.
"We were one of the first to shoot on the Red camera and are always on the cusp of technology," Mullen tells Playback Daily. "It's a major challenge for young producers to step up to the plate and we've been pushing as hard as we can to convince people that it is possible. There aren't even inventions yet to put filters on the lens – you have to duct-tape them!"
"There's a mecca of 3D technology and skills here in Toronto," adds Doiron, "but no one's really taken the reins and done a completely Canadian film [in 3D]."
While they couldn't yet reveal the specifics of their budget, the pair did say that it was "very modest," forcing them to be more creative with their approach.
"You can create a lot of cool ambiance in 3D if you plan the shots properly, it gets back to old school way of filmmaking," explains Doiron, as he and Mullen use the example of shooting in a cemetery and moving the dolly slowly to create a grander effect.
Wango has landed a presale with Movie Central and The Movie Network, and are in discussions for theatrical distribution. (Their previous films, Rock Paper Scissors: The Way of the Tosser and Gravy Train were distributed by Alliance.)
Doiron is repped by Vancouver's Trisko Talent Management, while Mullen is repped by Noble Caplan Abrams.