CBC/Radio Canada of net benefit to Canada, study says
A study commissioned by CBC/Radio Canada points to support of the Canadian indie production sector as the federal government in Ottawa considers cuts to overall expenditures.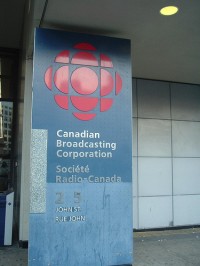 CBC/Radio Canada offers a net benefit to the Canadian economy, according to a Deloitte and Touche LLP report commissioned by the public broadcaster.
"…the direct government funding of $1.1 billion not only contributed to the gross value added for CBC/Radio-Canada of $3.7 billion, but also created additional value of $1.3 billion to the Canadian economy compared to an alternative use of the funding and a media sector in which CBC is only supported by commercial revenue streams," the economic impact study argued.
The Deloitte study release coincides with the Conservatives control of the Canadian Parliament after the recent federal election, looking now to reduce overall government expenditures.
The study also concluded that CBC/Radio-Canada adds to the diversity and depth of Canadian indie TV production, and sustains that sector as well as creative communities nationwide.
"CBC/Radio-Canada creates additional economic value for other broadcasters and the wider creative sector in Canada as it often leads the implementation of new technologies, promoting digital content and distribution in Canada through its own net portals and third-party distributors, as well as by its support to Canadian artists," the Deloitte study found.