IPF releases new guide for marketing web series
Titled How to Build an Audience for Your Web Series, the report is designed to help producers of funded projects achieve online success.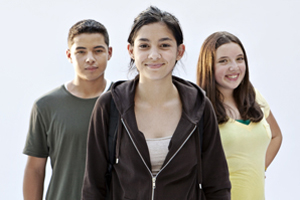 Getting a web series funded is one thing, but marketing it is an entirely different beast. That's why the Independent Production Fund commissioned a resource guide this year to help producers spread the word about their projects.
Appropriately titled How to Build an Audience for Your Web Series, the 75-page guide authored by Julie Giles was released Tuesday afternoon, and IPF executive director Andra Sheffer is hoping it will give producers the know-how they need to build the success of their projects.
"We discovered with all the web series' we did in the first year, that there were certain gaps in knowledge, but the biggest one was marketing," she tells Playback Daily. "Getting the word out is always a challenge, and some producers were way more experienced than others."
She stresses that marketing is a full-time job that takes at least one or two people, and effective marketing needs to take place before, during and after production.
"I don't think anyone really understood how labour-intensive marketing was," she adds. "It used to be sending out a press release and that was it. Online marketing is a whole other experience. It's a daily thing: responding to audiences all the time, lots of relationship-building with bloggers."
One example is Ruby Skye P.I. (pictured) which launched last fall. Sheffer says it was only recently that the tween comedy web series started seeing audience growth and press attention.
"It's not like TV or film, where you have the launch night and sit back, hoping the audience comes. This is the continual building of an audience," she states.
Sheffer notes that the resource guide goes beyond web series' and applies to entertainment-related websites as well. It includes basic tips like having the video player front and centre on the home page to a step-by-step, eight-month marketing timeline.
"Hopefully it will help the next round of funded recipients," remarks Sheffer.
The IPF will announce the recipients in mid-June.
For the full resource guide, head over to http://www.ipf.ca/downloads/IPF-MARKETING-GUIDE.pdf