NBC and Global pick up The Firm for midseason 2012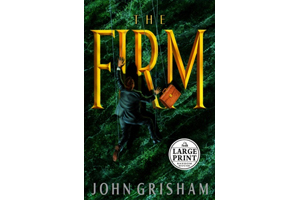 NBC has picked up The Firm from Entertainment One, which is also to air on Global Television.
NBC and Global Television picked up 22 episodes of the screen adaptation of John Grisham's 1991 novel from NBC Universal for a midseason 2012 run.
Entertainment One, which is producing The Firm in association with Sony Pictures Television's Networks Group and Paramount Pictures, has already sold the drama in more than 125 territories worldwide, where it will air on SPT's AXN Networks.
"This series is an exciting extension of the popular Grisham brand and a key addition to Global's new fall midseason primetime lineup," Barbara Williams, senior vice president of content at Shaw Media, said Monday.
Executive produced by Lukas Reiter and John Grisham, The Firm continues the story of Mitchell Y. McDeere and his family, ten years after the events of the popular film and novel.
Reiter serves as the series show runner.
Canadian Alyson Feltes joins Peter Noah, David Feige, William Rothko, Vincent Angell and Jonathan Shapiro in the writers room.
The Firm will be shot on location in Toronto this summer.
Tags: Alyson Feltes, Barbara Williams, David Feige, Entertainment One, eOne, John Grisham, Jonathan Shapiro, Lukas Reiter, NBC, Peter Noah, Shaw Media, The Firm, Vincent Angell, William Rothko

The definitive CDN broadcast and production resource.
Over 5,000 company listings!