Helicopter with Campus PD crew crashes in Indiana
Three crew members from the Cineflix Productions reality series were in a helicopter crash in Pennsylvania, according to a report from the Associated Press.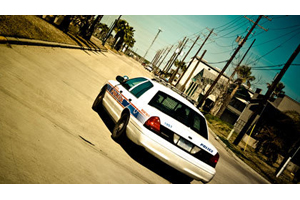 A helicopter carrying three crew members for the reality series Campus PD crashed Saturday evening near Indiana University of Pennsylvania.
According to a report from the Associated Press, the three crew members for the program, which is produced by Cineflix Productions, are Canadian. As of press time, one of the crew members is in critical condition while another is in serious condition. According to the Associated Press report, the third crew member was able to walk away from the accident. Also, a spokesperson for Allegheny General Hospital in Pittsburgh confirmed to the Associated Press that the pilot had been taken there, but no information about his condition was released.
The names of the injured have not yet been released.
The helicopter was reportedly in use for filming aerial shots of the university.
Campus PD airs on NBCUniversal-owned G4 in the U.S. The show, which follows police in various university towns and cities, is in its third season.
From realscreen