Anton Leo to Just For Laughs comedy festival
The CBC has lost long-time comedy exec Anton Leo to the Just For Laughs festival.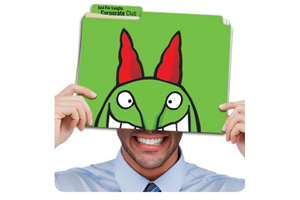 The CBC has lost long-time comedy exec Anton Leo to the Just For Laughs festival.
Leo has been hired as vice president of TV development production at the Montreal-based comedy festival group, where he will oversee development of scripted, reality and game shows from March 1.
Leo was most recently senior executive in charge of production for live comedy at the CBC after last year being replaced as creative head of the pubcaster's comedy department by Jenny Hacker.
As the CBC's long-time laughmeister, Leo kept close ties to Just For Laughs, where he annually produced a TV series based on the July festival's main-stage comedy acts.
"The benefit of working with Anton so closely over the past few years is that we've grown together and know each other intimately," Andy Nulman, Just For Laughs Group president, said Wednesday.
"Now with Anton on our side of the table, I'm looking forward to him driving productions, ideas and people with the same type of vision, insight and class he exhibited as a CBC exec," Nulman added.
Leo's duties at Just For Laughs will include grooming Canadian and foreign broadcasters, including U.S. conventional, specialty, pay TV and online broadcasters, to pick up festival-branded programming, as well as working with comedy writers, comics and artists to produce new shows.
The former CBC exec will also help choose the best Canadian and international comic talent to appear at Just For Laugh festivals in Montreal, Toronto and elsewhere.
While at the CBC, Leo developed a number of hit series, including Little Mosque on the Prairie, The Ron James Show, 18 To Life, Death Comes To Town and The Tournament.