WIFT-T launches digital media summit, speaker series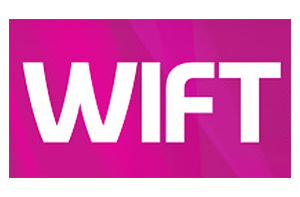 With support from the recently announced OMDC and the Entertainment and Creative Cluster Partnerships Fund, Women in Film & Television – Toronto has announced a brand new project, the WIFT-T Women in Digital Media Summit & Speaker Series.
Created to promote and celebrate women in the digital media industry, the two-year initiative will roll out in three stages: an international summit in October 2011, a high-profile speaker series that will take place throughout 2012, and a web portal to encourage international collaboration.
"Women remain underrepresented in the digital economy. Through knowledge transfer, networking and mentorship, this initiative will recognize and encourage the participation of women so they can continue to play a key role in innovation and leadership," notes WIFT-T Chair Susan Ross in a statement.
The three-day summit will be held in Stratford, Ontario in October 2011 in partnership with the University of Waterloo Stratford Campus, City of Stratford, Dynamix Solutions, FITC and Rhyzome Networks.
The event will focus on digital media content creation, looking to bring together folks in the traditional and digital media space along with global educational/research institutions, discussing gaming, mobile and social media.
The WIFT-T Women in Digital Media Speaker Series will follow in 2012, every three months in 2012 in downtown Toronto. Those presentations will be available for online streaming on the forthcoming web portal.
Tags: Entertainment and Creative Cluster Partnerships Fund, OMDC, Susan Ross, WIFT-T

The definitive CDN broadcast and production resource.
Over 5,000 company listings!