Shaftesbury sells shows to Starz Entertainment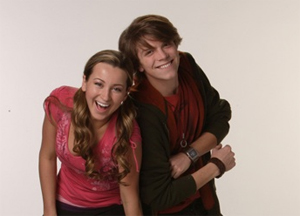 In the first Canadian deal-making at NATPE, Shaftesbury Sales Company has sold the Vacation With Derek (pictured) telefilm and Baxter TV series to Starz Entertainment.
Starz will air the 90-minute movie follow-up to the TV tween drama starring Michael Seater and Ashley Leggat, and 13 half-hours of Baxter, about a group of teens in a performing arts high school.
"Vacation with Derek is a perfect family film, providing fans with more of what they've come to love about the incredibly popular series Life with Derek," Shane Kinnear, senior vice president of sales, marketing and digital media at Shaftesbury, said.
The two series and telefilm were produced by indie producer Shaftesbury Films, and are among around 80 hours of kids TV fare that Shaftesbury's sales arm is shopping at NATPE.
Starz has a long history with Canadian TV programming, having just acquired the Camelot costume drama from Take 5 Productions and Irish partner Octagon.
Tags: Baxter, Life With Derek, NATPE, Shaftesbury Sales Company, Shane Kinnear, Starz Entertainment

The definitive CDN broadcast and production resource.
Over 5,000 company listings!