Jersey Shore third season premiere performs for MTV Canada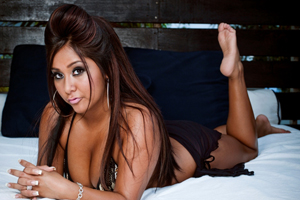 The perma-tans, tantrums and fisticuffs are back, as are boffo ratings for MTV Canada with the third season premiere of Jersey Shore Thursday night.
When we last saw the folks in the trashy paradise of Seaside Heights, New Jersey, Jersey Shore had become the top-rated Canadian cable TV series of 2010, excluding sports programming, in the 12 to 34 year-old demo.
Now MTV Canada has snagged 377,000 viewers for the latest episode of Jersey shore, up 13% from the season two debut on July 29th 2010, according to BBM Canada data.
The third season premiere also grabbed 236,000 young viewers (P12-34), which is MTV Canada's sweet spot.
And from 10-11 p.m., MTV Canada was watched by more viewers than any other English Canadian specialty channel, CTV reported.
Tags: BBM Canada, Jersey Shore, MTV Canada

The definitive CDN broadcast and production resource.
Over 5,000 company listings!