TV
WEB
Renae Garcia (pictured) is the company's first L.A. hire as director of U.S. development and acquisitions.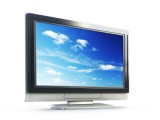 FILM
TV
The international coproduction guru has inked a first-look deal to bring new TV projects to John Carbone's production shingle.

FILM
Programming director Andrew Murphy (pictured) discusses the festival's evolution as a creative showcase and platform for discussion.

WEB
The pact is part of a strategy by the Toronto-based company to expand into developing licensing programs for brands conceived in the non-linear space.

FILM
Entertainment One sold the upcoming thriller to distributors in the Benelux, Poland, Iceland, Switzerland and Portugal.

FILM
TV
Despite sharply higher revenue and underlying earnings growth, the producer and distributor posted a modest loss due to acquisition costs and other one-time items.

FILM
The Toronto-based distributor has acquired La vie d'Adele – Chapitre 1 & 2 (pictured) and La Grande Bellezza ahead of their world premieres in Cannes.

TV
The sci-fi series produced by Universal Cable Productions will broadcast its final six episodes in 2014.

FILM
CineCoup distribution head Brad Pelman (pictured) tells Playback that the agency will invest an unspecified amount in the proposed film picked at Banff.

The definitive CDN broadcast and production resource.
Over 5,000 company listings!