FILM
Antoine Bourges' East Hastings Pharmacy picked up the Colin Low Award for Canadian Documentary at the Vancouver documentary festival (Fire in the Blood pictured).

FILM
TV
This week's package of briefs include news of construction starting on a new Canadian Film Centre pavilion (VIP sod-turning pictured).

FILM
TV
9 Story Entertainment EVP business development Natalie Osborne (pictured) takes over for outgoing chair Gaye McDonald.

BLOGS
TV
WEB
Mindshare's Lina Alles (pictured) on the network's new digital studio CW Seed and its new slate of fall shows from the CW upfront.

FILM
INTERACTIVE
WEB
Katerina Cizek will work with the institute's OpenDocLab to develop the next production in the NFB's multimedia Highrise project.

FILM
The indie distributor acquires the Coen brothers' film ahead of its Cannes world premiere, and plans a winter theatrical release.

FILM
The South Africa-Canada coproduction starring Jennifer Hudson (pictured) as the controversial ex-wife of Nelson Mandela will get a fall 2013 release in American theatres.

FILM
TV
UNIONS & GUILDS
The Ryerson RTA School of Media study, which was based on 266 responses to a survey of the Writers Guild of Canada's membership, found industry concentration is sending scribes to Toronto and Hollywood.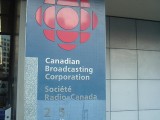 TV
The pubcaster spars with Barry Kiefl's media trends blog over the impact of the fall 2012 NHL lockout on overall viewership.

TV
Mindshare's Lina Alles (pictured) on the two shows she sees lasting of the five new shows presented by the network at its upfront in New York.

The definitive CDN broadcast and production resource.
Over 5,000 company listings!